A virtual cellar door for Independent Winemaker and social media management
What the client says:
I really appreciated the work done by Mike for my communication. It was always relevant and very aesthetic. He knows how to activate the right networks at the right time.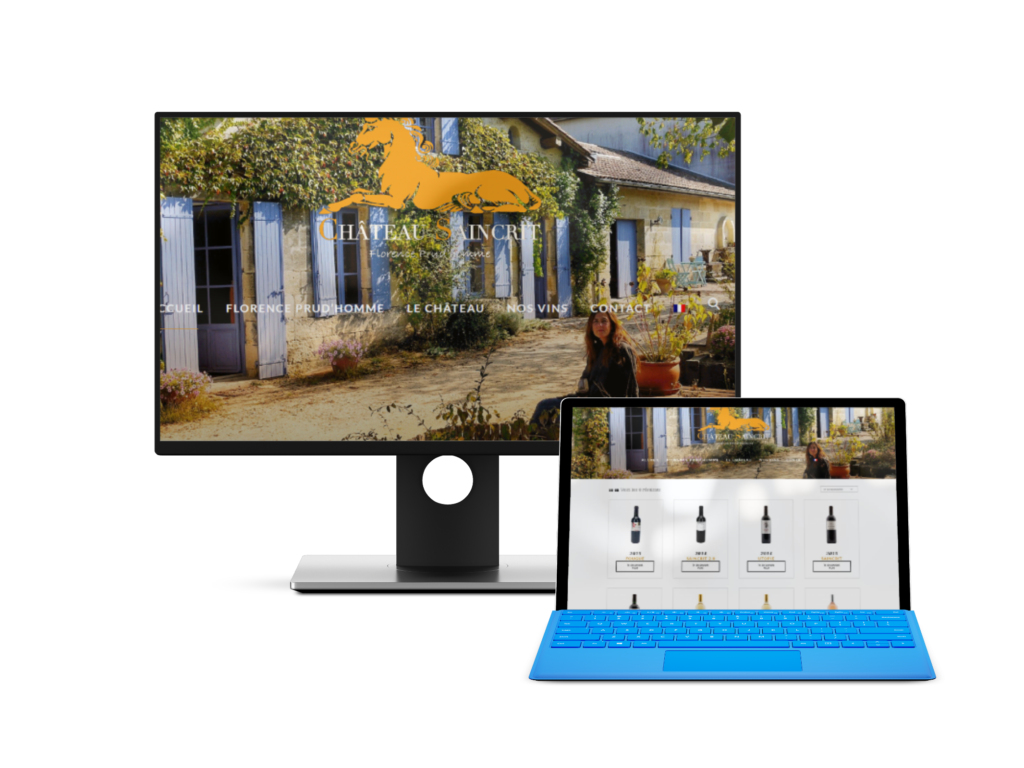 The Brief
Migrate from Joomla to WordPress and upgrade website's appearance and functionality. Rework content and optimise according to assist with organic SEO growth. Engage and grow audiences via several different Social Networks to assist with exposure and in-house sales. Implement and execute an outbound email marketing strategy.
The Client
Château Saincrit is owned by independent winemaker, Florence Prud'homme. The estate is located in the Bordeaux Supérieur region to the north east of Bordeaux.
The Process
Migrating from a Joomla to a WordPress whilst working on a development environment to ensure seamless user experience. The new website was built according to main menu points required by the client. The content was optimised according to SEO keyword study that was carried out prior to the development of the site. All images were captured and reworked in Photoshop. The website caters for both French and English speakers, with the implementation of WPML translation plugin.
Social Networks
To ensure complete coverage, the following channels were created and configured to optimise user engagement. This entailed regular bespoke content creations (social graphics, video production). The channels were maintained by engaging regularly with the audience to ensure growth and stability.
Facebook
Instagram
TripAdvisor
Google My Business