A clean and stylish WordPress multilingual website
What the client says:
It was a real pleasure working with Mike. I'm extremely pleased with the website he designed, configured and translated for my company. I was particularly impressed by his patience throughout the task. He is very efficient, accommodating and has precious technical and artistic expertise. I highly recommend Mike for your projects.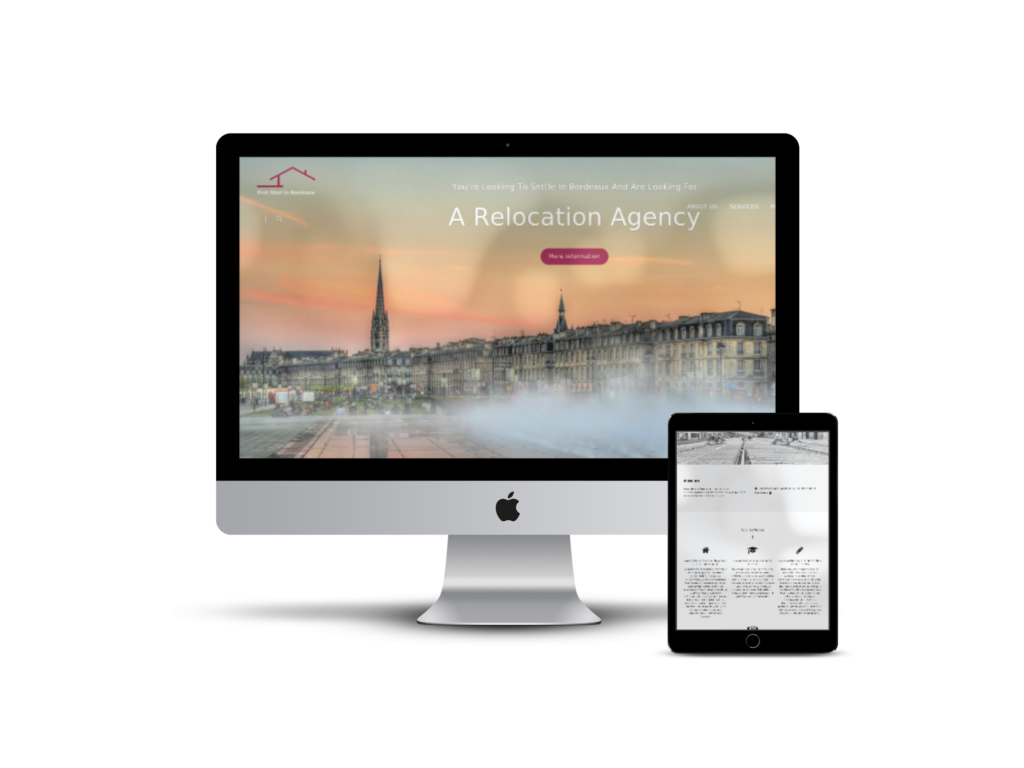 The Brief
The client required a stylish and clean theme to promote their business and services. The website needed to be responsive and serve content in French and English.
The Client
First Start in Bordeaux is a relocation agency that assists people with geographical and professional mobility in order to facilitate their installation in Bordeaux.
The Process
As the client wished for a basic store front website, the process aimed to streamline the work and produce the website in a quick period of time.
The theme was selected from a selection of pre-developed themes and then deployed.
The content was integrated and then optimised using Yoast SEO. To avoid further costs, the Polylang was used for the translation management of the content.